Windows 11 is an excellent operating system because there are a lot of impressive designs to love. The rounded window corners, widgets, layouts and Fluent translucent design are worth admiring. But if you are still using Windows 10 don't worry because these improvements are not limited to Windows 11. Windows 10 download, too, has got some bettered features and added creativity.
Microsoft Outlook update will benefit both Windows 10 and Windows 11 customers. The change in the Outlook app is a part of 'Project Monarch', and it's also known as 'One Outlook'. It will replace all the Outlook clients on the desktop operating system and become the default mail app.
One Outlook: New Outlook app based on the web!
Many of you might be wondering what is One Outlook? One Outlook is a new Outlook client based on the web platform. It helps to consolidate all the Mail apps into one unified application. So that you organize your mail better and save time, it works across Windows 10 and Windows 11. Unfortunately, the leaked Outlook app news surfaced, and screenshots revealed a design similar to the web app.
The new app for Windows 11 and Windows 10 is identical to the Outlook Web. You can check this today by heading to Outlook.com. However, there are a few additions, such as the ability to configure the ribbon along the top. Some other top features of One Outlook include:
It uses window controls to appear more traditional on Windows.
An email panel opens in a separate window by clicking on the pop-out button.
Multi-account support is available here.
Have rounded corners, WinUI and edits shipped to Microsoft Edge.
New loading animation, but the design is similar to the web version.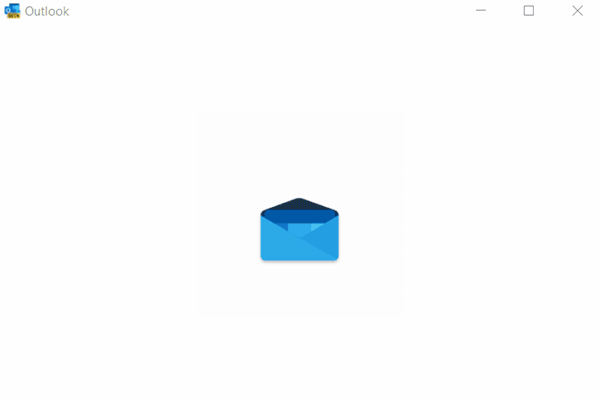 Sound Recorder: New name for voice recorder
Back in 1990, the sound recording app could only record 60 seconds of audio at a time. Since then a lot more improvements have been added. But the app disappeared totally in Windows 10 and a new app called Voice Recorder came to the spotlight. It can record and trim basic sound recordings and save them as m4a files.
However, the Sound Recorder is making a comeback! And we are excited about it because of its exciting features. Get a Windows 11 download to use the amazing capability of the sound recorder which is listed below:
The new design is in line with the latest Windows 11 OS.
Uses a two-column layout similar to Voice Recorder app.
Playback and trimming controls to the right and a list of records files on the left.
Added old Sound Recorder features that disappeared from the app years ago.
Has a waveform visualizer that appears during playback recording.
Save or open files in multiple formats like m4a, WMA, FLAC, and WAV.
Adjust audio playback speed from 0.25x to 4.
Set markers to jump from place to place with ease in the audio recording.
Shutdown dialogue: New UI for shutdown dialogue
The interface of the shutdown box has slight changes to give it better appeal. The Windows 11 Build 25115 removes the traditional windows logo to make it look neat. Its revamp design is similar to the dialogue box from the Windows 95-era. The current interface of Shutdown dialogue matches the one we have on Windows 10. But, the difference is that it does not support the 'modern' WinUI design.
This is not a big change but is necessary to keep the design consistent. Such modifications make it easier for future improvements too.
Windows Recovery Environment: New icons for WinRE
Windows 11 also has WinUI and Fluent Design icons for Windows Recovery Environment. The WinRE interface was present from the Windows 8-era with some extra icons. All these design tweaks aim to give a consistent design across the platform.
Apart from the above improvements, Microsoft has improved Windows 11 Dev Channel. It allows users enrolled in the Windows Insider program to use the Sound Recorder app. Other users have to wait for the features to update. If you are using Windows 10, you can wait until the complete refinements. Meanwhile, you can buy Windows 10 Pro product key to work on premium features. Check the super-saver deals only on the SoftwareDeals platform.